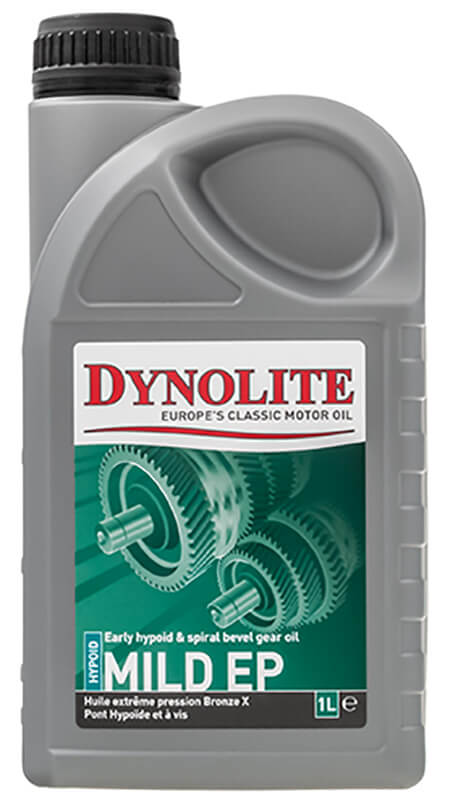 Dynolite Mild EP Gear Oils
This SAE140 grade oil is for use in Hypoid type gears manufactured before 1960 and screw gears (e.g. Peugeot).
In a Hypoid type axle the teeth on the crown wheel and pinion simultaneously rotate and slide against one another, putting high pressure on the faces of the teeth. This action requires the use of extreme pressure (EP) additives to the oil to prevent wear.
It is blended to GL4 specifications, rather than GL5, meaning it will not affect 'yellow' metals such as bronze, copper and brass typically used as bushes, ring or shims.
Find a stockist or buy online with Moss Europe: